Use Papercut Software to Help the Environment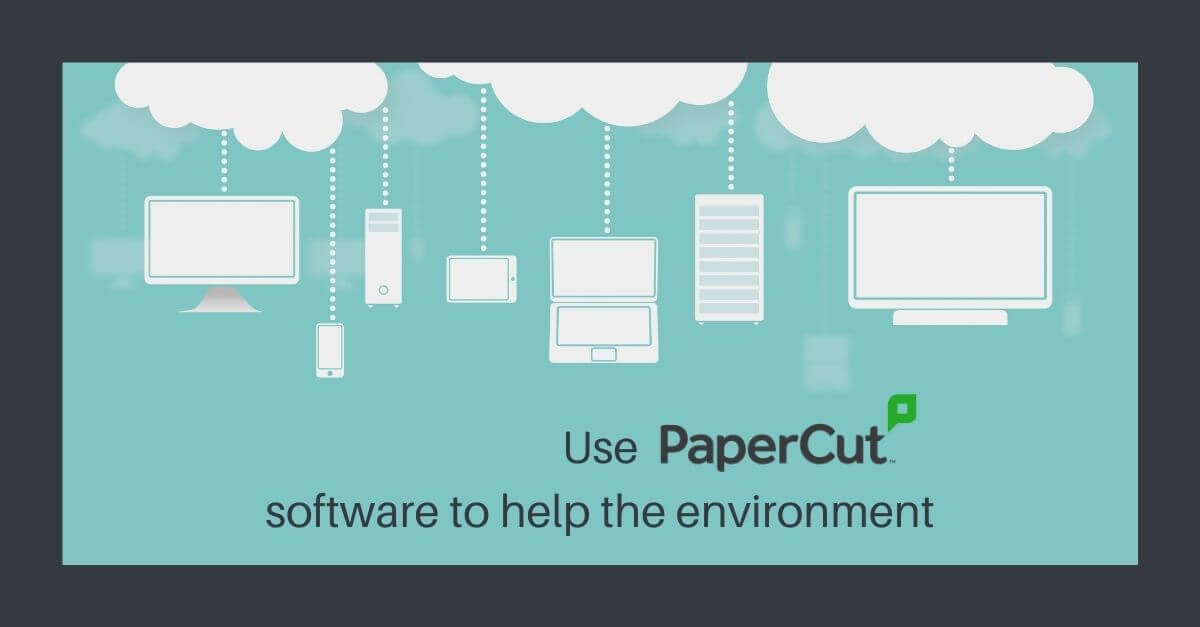 Saving energy and saving money is a popular combination these days, as we all look for ways to reduce our carbon footprint. Smart Office Solutions is here to help you with that, as we want to promote sustainable practices in your business as well as within ours.
By working with Papercut software we can provide you with all the tools you need to track, monitor, and analyse the print outputs within your business, whether you have 1 printer or 100 printers. Having this foresight as well as the handy tools provided such as 'Responsible Reminders' that alert your workforce when they could be using grayscale or duplex print or automated print queues to ensure no print is wasted will enable you to target the areas of your business practice that can be improved to hit your goals for carbon emission reduction.
As well as having these tools to monitor usage, we also have access to a host of other business support tools provided by Papercut.
Their reporting dashboard gives a live view of usage by user and printer, as well as your environmental impact. You'll be able to use their secure and convenient print release tools to manage print queues and ensure that all print is always picked up and never wasted.
Mobility Print allows you to print from any device including smartphones to any printer on your desired network and with its seamless integration with Microsoft it'll be the easiest set of tools to add to your stack and start doing your bit for the environment.
Having an environmentally friendly mindset within all areas of your business will ensure that you are providing the best service possible to the communities around you, while also ensuring that future generations can enjoy life on this planet without impacting it too heavily. For more information about how Papercut software can help you to become more environmentally friendly please contact Smart Office Solutions today.
Get to know more about Papercut Software and get in touch today to talk about how Smart Office Solutions can support you in achieving your environmental goals.
Get in touch to find out more about how we can work with you and use Papercut software to reduce your carbon footprint and hit your targets for helping the environment.