The Advantages & Disadvantages of Hybrid Working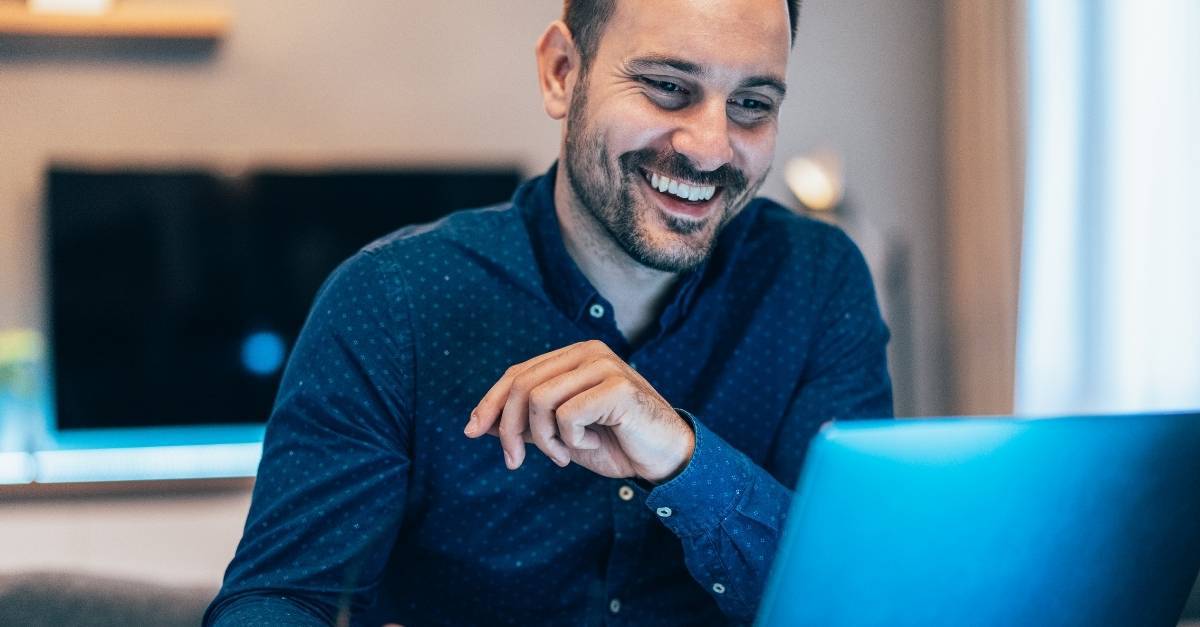 Hybrid working is not a new thing for the work environment by any stretch of the imagination. However, over recent times the need to work remotely due to national lockdowns and the global pandemic has accelerated the requirement for organisations to increase their hybrid office capabilities and integrate remote working solutions into their infrastructure.
Working with businesses of all shapes and sizes, we've supported over 400 companies from those with one office printer to large multi-site corporations with thousands of employees through the pandemic. We already had the expertise to provide the solutions required but what we've developed throughout the journey is a much better understanding of the advantages and disadvantages of hybrid working, here's what we've discovered:
The Advantages of Hybrid Working
Increased Productivity
In a study carried out by Microsoft 9 out of 10 business leaders agreed that hybrid working was here to stay, but also 83% of them said that they found employees working in this way were equally as productive or significantly more productive when working outside of the office with just 1 in 10 business leaders believing that their workforce was less productive when working remotely.
It used to be the case that managers and business owners would fear that not being able to keep an eye on their employees would lead to a drop in productivity. However, with better visibility of output and productivity through modern tools and the feeling of empowerment passed onto staff the Microsoft report demonstrates that the opposite is true.
In fact by being able to utilise their time more efficiently, supported by working in an often quieter surrounding than an office space free from interruption and distraction and in a more relaxing environment which helps their stress levels.
Employee Satisfaction
Before the pandemic nearly 70% of people had never worked from home. It turns out that they didn't know what they were missing out on as laid out in this YouGov survey where it was discovered that there was a 78% uplift in the amount of people that wanted an element of working from home post pandemic.
Financial Efficiencies
With people working flexibly from home or other locations, office occupancy is an opportunity to drive cost efficiencies. At the extreme end of the spectrum it could significantly reduce your overheads by a complete location change and reduction in footprint or a move to a cheaper location, or even at a smaller scale the operating costs of your office space could be leaner with energy usage dropping for example.
Health & Safety
One thing that living through the Coronavirus pandemic has certainly heightened is a personal awareness of health & safety among the workforce. Whilst working in a more remote and hybrid manner has been imperative to slow the spread of COVID, it also has other positive health and safety impacts. It isn't just COVID that doesn't spread, reducing colds, flus and gastro illnesses will all reduce the impact of sick days out of the office on your business. In addition, with less people in the office, statistically the chances of other individual related health and safety concerns reduce.
The Disadvantages of Hybrid Working
Potential Burnout
Working in a remote manner often increases the risk of burnout, with the less obvious separation between work and home life often leading to people working longer hours and taking shorter breaks. Working from home often comes with a perception of mistrust and can make employees feel as though they need to prove their trustworthiness and as a result overcompensate and burnout. A shift from a culture of hours worked to something centred around productivity and output is often the key to reducing this risk and allowing people to work in a hybrid way guilt free.
Team Building in a Remote Environment
Whilst working more flexibly can provide a significant amount of personal benefits and increase employee satisfaction, it can be at the cost of team building and rapport. Especially if a team works in completely different patterns it can lead to feelings of exclusion. Without the ability to have desk catch ups and shared lunch breaks, the best way to ensure that team building isn't sacrificed for hybrid working arrangements, i to make sure that accessibility is key, ensuring meetings happen over networking platforms that enable remote sign in and even plan in regular informal online 'hangouts' to give people that opportunity to build rapport and get to know one another.
Over Reliance on Technology
We've seen a meteoric rise in use of online networking platforms, video conferencing tools and technology solutions to support the hybrid office. However, many of us have had experiences of poor connection, server issues and software failures. Building a robust infrastructure that supports the access of multiple devices from multiple locations and with a phenomenal amount of use cases is one of the biggest challenges for maintaining a flexible and location-agnostic approach to your business. That said, with the right solutions and suppliers in place this can be managed effectively and should not be a barrier to reaping the rewards of all of the benefits of a hybrid working environment.
How Smart Office Group can Support with Hybrid Working
As mentioned in the opening we've supported over 400 businesses with their office print and infrastructure requirements throughout the pandemic. We've done this by being able to replicate their office set up in the home or any other working location. Providing devices that are more portable, using software that allows for the usage monitoring of multiple devices in multiple locations and delivering our same first class ongoing support and service regardless of where your workforce and print devices are located.
Get in touch with us today if you'd like to find out how we can support you with your office solutions.