Smart Office Solution Ltd is proud to announce the acquisition of ARC Office Systems Ltd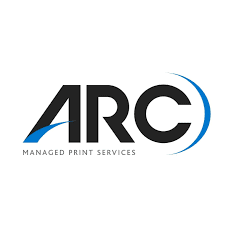 We at Smart Office Solution Ltd are proud to announce the acquisition of ARC Office Systems Ltd,  after trading for over 27 years, ARC's outgoing owners Andrew and Kay Candler, have made this life changing decision to pass over their loyal and cherished client base and hardworking employees, to The Smart Office Solution Group. Personally, I would like to thank Andrew and Kay for choosing Smart Office as their preferred acquirer.
Smart Office will continue to provide the outstanding service that customers have had for many years, and I can promise that all of Andrew and Kay's hard work and effort in building an amazing business, is in good hands.
This becomes the fourth and the largest acquisition in the last 14 months by The Smart Office Group, along with Chariot Office Automation Ltd, Document Office Technology Services Ltd, and KCS Print works, quadrupling the size of the business since 2019 and taking the group to one of the largest independent supplier and service of Office Equipment and MPS Solutions in the South East and across the UK.
For more information please feel free to contact us today. We look forward to speaking to and hopefully being of service to you.