Business Printer Hire In Maidstone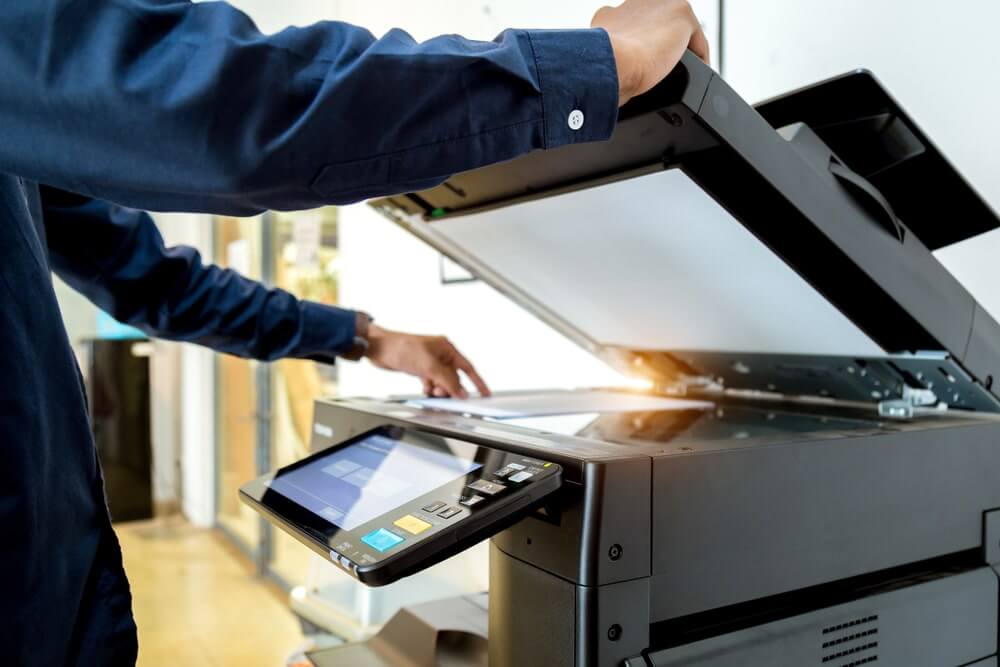 Since the production of the first Xerox machine in 1938, to the recent invention of cloud printing and hybrid technology, printers have been an invaluable part of any office setting. Unfortunately for many small and medium enterprises, their printing needs sometimes surpass their budgets. For this reason, commercial printer hire services have become a great alternative.
Printer hire services allow companies to run unencumbered and supplementing these budgetary constraints. At Smart Office Solutions, we give businesses access to some of the most sophisticated print management equipment, and at a rate that is within their budget.
What We Do
At Smart Office Solutions, we understand the crippling cost of running a business, which is why we offer a variety of digital documenting and printing equipment for hire. This variety means we have something for everyone, from corporate-level mass printing equipment to small scale printers, and everything in between. What we do, essentially is to ensure your company has the best equipment on the market, at the most competitive market rate.
Note that we have been in the industry for a long time, and we understand that all our clients have specific needs. This is why we have a team of technical experts with the industry expertise to not only choose a printer that suits you, but also show you how to maximise output. This kind of added value is what has established us as an industry-leading printer rental company in Maidstone.
Choosing a Printer
Since the invention of the jet printers in the 1960's, there has always been a debate of quality versus output. Fast forward to more than half a century later, and this debate simply boils down to personal preference. At Smart Office Solutions, our main focus is to ensure you get the best value for your money. The first thing is to identify is the precise quality you want from your printer, is it image sharpness? Output? Or high speed? This allows you to narrow down what you need, and effectively find something that suits you.
Building on the premise that our customers are different and hence have different needs, we offer a free survey and quotation. You may want to hire a multifunctional printer, but you may not have the room for it. Our survey helps us to know how much room you have, and what printer would be the perfect fit. Our quotation serves the main purpose of showing you the variety of options and helping you work within your budget.
Lastly, before you make any purchase, or lease a printer, ensure you prioritise the specification you need to get the best results. We are here to help, and our team of highly qualified personnel will walk you through the entire process.
Verdict
Smart Office Solutions has been an industry leader for years not just because we offer great value, but also because we care about our customers. As one of the most highly recommended printer hire companies in Maidstone, we have also built and established a reputation for customer satisfaction. Don't hesitate to call us and get the best value for your money.